Professional Wedding Video Editing Service
Weddings are often regarded as one of the most important days in one's life and people want to find a way to best cherish those memories. This is where wedding videos come into play. Capturing your special day on video is the perfect way to keep your most treasured memories close! Our professional wedding video editing service will bring life to those captured moments. We have video editors on staff to work on capturing the magic of your special wedding events: rehearsal dinners, the ceremony and reception and even some of the behind-the-scenes moments as you prepare for the big day.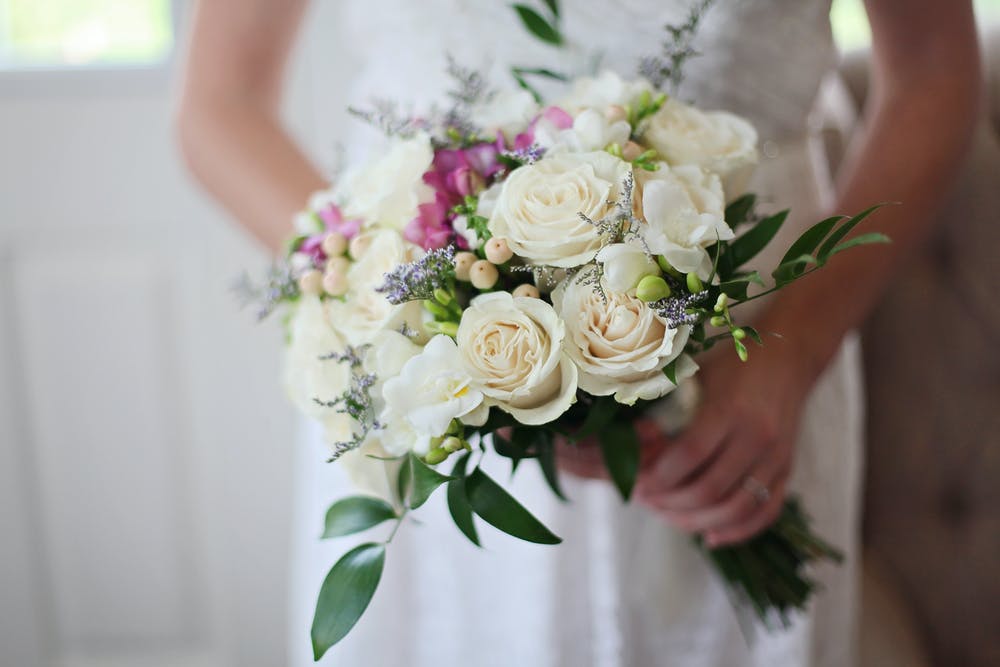 What Will We Do For Your Wedding Videos?
Taking raw footage and creating a narrative
Let our company take the stress off of your shoulders with our video editing services!  Our editors will use your raw wedding video footage online to create a seamless cinematic narrative of your marriage. Your wedding is a love story and we want to help visually emphasize the special moments and exceptional parts of that story!
We will work with you to fit your vision
If you are not looking for a traditional cinematic narrative, we will help you mold your video content into what you are envisioning. This can range anywhere from the aforementioned traditional cinematic narrative to a tailored documentary.
Using the perfect cuts
Our wedding video editors will do this with a variety of techniques, such as creating seamless transitions using light leaks, hard cuts, fade to black, and other tasteful transitions that fit the style and tone of your wedding. 
Finding the soundtrack to make your video come alive

 
We will work with you to find the perfect music track, or tracks, that fit your content and tone. If you do not have any prior vision in regards to soundtrack, we will pay attention to what music you had playing at the event and work with you to find a song that fits. 
Why Choose Our Video Editing Service For Weddings?
Affordable Price
The wedding industry is known for its highly inflated prices, but here at RADProd our online wedding video editing service has at an affordable rate. With our free quotes and economical pricing, you need not worry about justifying the cost of your wedding video.
Our passion and dedication
We treat every project like our first and last. RADProd cares deeply about matching our artistic vision with that of our clients. This way each wedding video comes out beautiful, moving, and a unique piece of film that you'll cherish forever.
What Makes Us Different From Other Video Editing Services for Wedding?
Wedding Highlights or Full Length Film
You may need a wedding highlight video or a full-length film or both to share with friends and family. Maybe you just want to keep your video for the two of you. We have a team of creative video editors to help create whichever you prefer.
Re-Edit Existing Videos
Did you already hire someone to edit your wedding footage only to be disappointed with the results? You won't need to worry about this at RADProd, where we will work directly with you to make sure that the video we edit will come out exactly as you envisioned.
Our Editing Process For Wedding Videos
We follow a process for our wedding video editing service. First contact us by submitting a form or sending an email. We will arrange a meeting through a video call. We will discuss your vision of the project and begin putting together a plan to create your dream video. Each step has a review and feedback process. We appreciate our clients entrusting us with such an important project and we take it seriously. We will treat your wedding video as if it were our own.
Outsource Wedding Video Editing With Our Company
Videographers and Wedding Filmmakers
Do you have more raw footage than you know what to do with? Are you overloaded with video from so many weddings that you couldn't possibly have time to edit them all? You can outsource the wedding video editing with us. RADProd's video editors are here to help.
Bride or Groom
If you're frustrated by the artificially inflated prices of other wedding video editing services or if they just haven't demonstrated an understanding of your vision, RADProd's team can fix that. We'll communicate directly with you throughout the process to learn and address all of your needs.
Friends or Family
What better wedding present than professionally edited footage of the event itself? We are here to work with you to create the wedding video to surprise your closest friends and family.
Interested in working with our wedding video editors?
Video editing can be very expensive, with typical prices ranging anywhere from $75-200/hour. RADProd's services start at $35/hour without compromising on quality or professionalism.
Contact Us To Get A Free Quote