Irene Marsal
Irene Marsal is an intern in the RAD Prod animation department from Madrid, Spain. She is a graphic design student in ESNE University with a big passion for all things regarding the animation industry. She dreams of working full time as a 2D animator, but outside work she loves pizza, watching movies and playing video games!
Gabrielle Abuyen
Gabrielle Abuyen is from Bakersfield, California and works at R.A.D. as a graphic designer on the marketing team. She is a senior at California State University of Bakersfield. Her main studies are fine art and digital media communications. She loves traveling, eating good food and all things pop culture.
John Bachofer
John Bachofer IV is a 3D animator for the Yarnia project.
He graduated with an art and animation degree from Grand Canyon University in 2018 and developed a mobile app game in 2018.
His passion is 3D artwork particularly in the Science Fiction/Fantasy genre, who made his first science fiction mini-film at age 10 in 2005. His dream is to work as an animator for science fiction based video games.
Robert Nguyen
Robert Nguyen is an aspiring Video Editor currently residing in Los Angeles, who graduated Cal State Long Beach in 2019 with a degree in English Literature and Creative Writing, along with a Minor in Film and Electronic Arts. He will be joining the production team at Real Art Daily Productions. In his free time, he is usually playing beach volleyball or learning the guitar.
Neil Soni
Neil Soni is a passionate filmmaker from San Jose California who is currently attending Academy of Art University as a directing and editing major in Film and Television Production. He will be working in the post-production department as a video editor intern which is one of his strongest skills that he has acquired over four years as a full time film student and has worked on a variety of projects including music videos, documentaries, narrative films, TV commercials etc. In the future Neil wants to direct his own feature film in Hollywood and wants to see
himself as a successful director in the coming 5 years. His professors say that not only he has great communication skills but also he is also a good listener. They also attest that he is highly organised, punctual and has an excellent ability to follow direction.
Reese Milton
Reese is a student of Ferris State University in Michigan. He interns remotely assisting with post production of the Americans Abroad web series. He also helps with the pre-production of other projects here at RAD Productions. In his free time, Reese enjoys hockey, video games, and spending time with friends/family.
Chance Settlemire
Chance Settlemire is a video editing intern for RAD Productions. He graduated from Southern Oregon University with a Bachelor in Fine Arts; majoring in Creative Writing with a minor in Emerging Media of Digital Arts (EMDA). He has a written piece of nonfiction published in a 2018 issue of SOU's Main Squeeze magazine. He aspires to write and edit for television and comic books.
Lacie Stevens
Lacie Stevens is a senior at Ferris State University and is from Bellevue, Michigan. She will be working as part of the production team at RAD Prod. In her free time she plays music and reads. 
Diana Chau
Diana Chau is a senior Professional Media student at the University of Central Oklahoma. She will be graduating December 2021. At RADProd, she will be collaborating with the marketing and social media team. She enjoys watching movies, swimming, and traveling in her free time.
Ceren Erciyes
Ceren Erciyes is a 3rd-grade Business Administration student at Bilkent University (Turkey). She will help the team as a business administration intern. Her goal is to help RADProd by putting her best to improve both herself and the team. Her motto is "be productive, not busy".
Angelina Patron
Originally from Ohio, Angelina Patron is a junior at Arizona State University in Phoenix studying both Digital Culture and Animation. She will be working with R.A.D. Productions on the art and animations. In her free time, Angelina can be found watching Studio Ghibli movies or practicing the bass guitar. Angelina is very excited to be working with other animation lovers and can't wait to be a part of some amazing projects!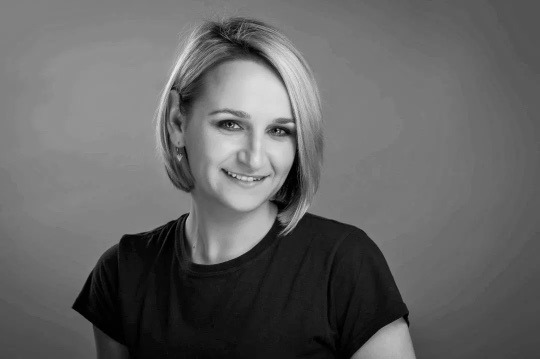 Victoria Venclovaite
Viktorija Venclovaite is originally from Lithuania and currently living in Killarney, Ireland. She is a Digital Marketing intern at Real Art Daily (RAD) Productions. Viktorija has a degree in Advertising and recently finished a course in Marketing Management.
 In her spare time she loves being outdoors and spending time in nature, enjoying activities such as paddle boarding, hiking and yoga. She also loves cooking and having friends over for dinner and drinks. 
Viktorija is very excited to start this new chapter of her life.
Taylor Guyton
Taylor Guyton is a former Military child and attends The University Of Tampa College. She is 22 years old and majors in Animation. She lived in Japan for a total of 5 years, as well as study abroad there. Her art is inspired by Japanese art and animation. Her hobbies are drawing, animating, reading, dancing, and a huge anime geek.
James Anderson
James Anderson is a graduate student from Louisville, Ky. He hopes to complete his Master's degree in December of 2021 from Arizona State University. He will be joining the tech team to develop websites and maintain databases. In his free time, he likes hiking, baking, reading, and playing video games.  
Sara Christiansen
Sara is Real Art Daily (RAD) Productions' web design and tech intern. She is currently redesigning Real Art Daily (RAD) Productions' website, and creating a new Fractured Atlas site page for the upcoming feature film project "Georgie". Sara also helps with software and hardware issues in the office.
Sara is a recent college graduate from California State University, Bakersfield where she studied Digital Media. She is now pursuing a Masters in software development and information technology at Liberty University.
Hannah Seufert
Hannah is currently a senior at City University of Seattle studying Project Management majoring in Information Technology Systems. Her goal is to help RADProd by transferring her experience and knowledge from IT to Media Production. Hannah is an Active Duty Air Force member, assigned to Los Angeles Air Force Base. Hannah is passionate about bodybuilding, volunteering at local food banks, and spending time with her family and pups. In her free time, she enjoys hiking, camping, and trying every type of popcorn she can get her hands on.
Alexandria Grable

Alexandria is from Oklahoma and currently living in Santa Clarita, CA. She will be assisting Georginna Feyst with her acting career. Alex is going into her second year at UCLA studying Business Economics and Film Studies. She is passionate about diversity in film. She loves all things Disney, Marvel, and Star Wars.
Chloe Lee
Chloe is a student and actress from Milwaukee, Wisconsin. She will be assisting Georginna with her acting, promotion, and casting work and submitting her to casting websites. She is happy to be working with this passionate team of creative artists who are interested in making a difference through promoting diversity and strong messages in the film. She loves film work, both in front of and behind the camera, and actively learns as much as she can about this industry she is interested in.
Jennifer Ryan Kelly
Jennifer is from Tipperary, Ireland. She recently graduated with a BA in Animation and Motion Design. She spends most of her spare time journaling, daydreaming, drawing, drinking tea, and learning how to rollerskate- in no particular order. She is always on the lookout for new and exciting opportunities and to meet interesting people. That's why she is delighted to work with Real Art Daily (RAD) Productions!
Evan Ziegler
Evan Ziegler lives in Lexington, Massachusetts in the US but goes to school at the Rochester Institute of Technology in Rochester, New York. While working at R.A.D. Productions, Evan will be helping out as an intern for R.A.D. Prod's animation work. On his own time, Evan loves working on his own animations or just watching content with a fun slapstick style. Always eager to learn more about animation, Evan is excited to be working alongside other animators at R.A.D. Productions.

Maggie Wincek
Maggie is a Senior Digital Arts student at the University of North Georgia graduating in May 2021. She plans to pursue a M.F.A. in Animation from Savannah College of Art and Design later this year. Her goal is to become a creative director over animated short films at Pixar, one day. In her free time she loves listening to true crime podcasts, watching Avatar: The Last Airbender, and hanging out with her cats, Sebastian and Theon (from Game of Thrones).

Seok Hyun Kim
Seok Hyun Kim is a 3D graphic designer from South Korea. While at RAD Productions, he will be doing 3D props and virtual environments modeling and surfacing. Seok Hyun is a senior at University of Texas at Dallas planning to graduate Fall 2021 with a BA in Arts, Technology, and Emerging Communication Major. He often watches 3D modeling tutorial videos on YouTube and reads books in his free time.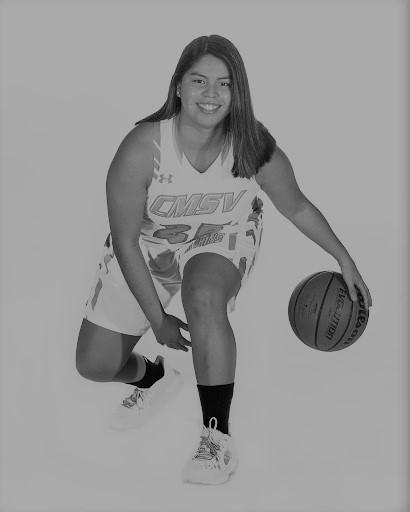 Gabriela Goldman
Gabriela is a current senior at the College of Mount Saint Vincent and is expected to graduate in May 2021. She is planning to receive her Master's Degree in Accounting in 2022. She is the Finance intern as part of the Business Unit team for Real Art Daily Productions. Her duties will consist of creating the accounting software for the company. During her off time she will be playing videogames with her friends or taking nature pictures. 
An Duong
An is a junior graphic design student at the University of San Francisco. She is also pursuing two minors in computer science and advertising. At RADProd, An will be collaborating with the marketing and social media team. She enjoys anything creative — art, music, movies, books, etc. In her free time, An likes to skateboard around the city or enjoy a nice bonfire at the beach.
Hannah Lopez
Hannah is a senior student at Loyola University Chicago studying Advertising and Marketing. Originally from Rockford, IL, Hannah moved to Chicago to pursue her studies in a big city. During her time at RADProd, Hannah will assist Georginna in her social media accounts as well as work on advertising strategies for Americans Abroad. You can find her painting or reading (preferably outside) or studying a new language in her free time.
Yanique Bennett
Yanique is from Brooklyn,NY and is a recent graduate of Brooklyn College. She earned a B.A in Television & Radio. Yanique will be working as a Marketing intern for the Real Art Daily (RAD) Productions Marketing Team and is excited to start this new chapter in her life. She aspires to one day start her own production company.
Morgan Crisp
Morgan Crisp is a recent graduate from Sonoma State University majoring in Communications and Media Studies with an emphasis in Public Relations. Post-graduation, she currently resides in Oakdale, California. While at RAD Productions, as the Social Media and Marketing Intern, she will be working across all of the social media accounts as well as assisting with marketing and advertising strategies. In her free time, Morgan enjoys going to concerts and music festivals. When she's not dancing the night away at those events, you can find her catching up on any and all reality television.
Courtney Shackleford
Courtney Shackleford is a senior at Trinity Washington University in Washington, DC. She currently pursuing a degree in Media Studies and has a passion for television and film. After graduation she plans on seeking work at a television or film company. She has a huge an imagination and is passionate for scriptwriting and directing. She just starting out on YouTube to display her creativity to her audience.
Xochitl Garcia
Xochitl Garcia was born in Mexico but grew up in Pomona, California. She will be working as a Project Coordinator managing projects for the production team. Xochitl has taken classes in production, history of cinema, and scriptwriting. She also interned for a queer streaming service called Revry. Before making a career change into the entertainment industry Xochitl worked as a Design and Project Engineer. An interesting fact about Xochitl is her name means flower in Nahuatl, a language the Aztecs spoke.
Mamokoinihi Veronica Kuenene

Mamokoinihi Veronica Kuenene is a recent Civil Engineering graduate from the University of Johannesburg. She will be joining the marketing team as an SEO intern. She has experience as a content writer, blogger, SEO intern and academic freelance writer. She is passionate about digital marketing and would like to become an SEO specialist one day. In her spare time, she goes hiking and enjoys being out in nature.
Hayley Jiang
Hayley Jiang is from Shanghai and currently lives in New York. She just graduated from Pratt Institute with a BFA degree in 3D animation.
Hayley has finished 4 personal 3D animation projects when she was at Pratt. She focuses on animating and lighting but also comfortable with modeling characters and environments, texturing, rigging, rendering, and composing. Hayley has a passion for creating worlds out of nothing.
Felicia Henrico
Felicia was born and raised in Indonesia. She is an intern in the RadProd animation department. Currently, she is in her third year of animation studies at Asia Pacific Institute of Technology. In her free time, she loves to watch movies and explores nature.
Lia Siu
Lia is our SEO intern. She works on search engine optimization and search engine marketing for Georginna Feyst page. She found her interests in SEO & tech after taking part in different SEO projects and she is now looking into handling digital marketing projects independently. Lia is a digital nomad who trots the globe with a bag on her shoulder and her home country Hong Kong in her heart. She is also a polyglot, an animal & nature lover and a stand-up junkie.
Brianna Purnell
Brianna is a graphic design student from southern Maryland, and is currently in her last semester at Salisbury University in Salisbury, MD. While at RAD Productions, she will be working with the Marketing Team on social media ads. Brianna loves all kinds of art, but especially digital illustration and graphic design. Her style is heavily influenced by the free-spirited, boho vibes of the beach and coastal culture. When she's not creating, you can find her at the beach or in her room playing video games.
Jessica Falls
Her name is Jessica Falls and she currently resides in East Detroit. She is a recent graduate from Michigan State University with a major in Advertising creative. With this major she enjoys to illustrate, design logos, and  discover the endless applications in Adobe Cloud.
Noah Barnes
Noah Barnes is a Marketing/Supply Chain Student at the University of Pittsburgh originally from Freehold, NJ. Entering his final semester at the university, Noah is joining the RAD Prod team as a Marketing Coordinator and is looking forward to helping his fellow team members with assigned tasks to help the company continue to soar to great heights. In his spare time, Noah enjoys watching/analyzing films, fishing, running, and socializing with his friends.
Samuel Edelsack
Samuel Edelsack is from Westfield, New Jersey, in the USA. He's a member of the Post Production team at RADP. Samuel's been editing videos for five years and recently edited a short film shown at a film festival just this year. He is a senior at Rutgers University-Newark, majoring in Video Production. He's proud to have climbed aboard the Post Production Team train at Real Art Daily Productions.
Jeremy Kaston
 Jeremy Kaston is an Animator from Holmdel New Jersey. While at RAD Productions, he will be doing character rigging and 3D animation. Jeremy is a senior at Monmouth University planning to graduate May 2021 with a BFA in 3D animation. Jeremy has been playing drums for a mixture of grade/high school and as a personally hobby.
Santiago Melendez
This is Santiago Melendez and he is living in Los Angeles County. He is working on Georginna Feyst's social media accounts. He is passionate about his coffee and can never make it past 10 a.m. without it! He is looking forward to working with RADProd! 
David Roh
David is from Korea currently living in Torrance. He will be assisting Georginna to organize and manage projects all around as well as assisting with camera work for Yarnia. He is a recent graduate of CSULB as a film major, and he is incredibly passionate with filmmaking and photography. Outside of his creative bubble, David's hobbies mainly consist of watching movies and playing games.
Jerald Steven Juarez
Jerald is from Belleville, New Jersey, and is a senior at Bloomfield College. He is double majoring in both 2D and 3D Animation. Jerald is proficient in using 3D Software such Autodesk Maya and Substance Painter. He has a knack for 3D modeling, UV mapping, texturing, rigging, skin weighting, and animating all in Maya. Jerald has had struggles with panic attacks ever since he was a small child, but he tries to not let his panic disorder define him.
Maxine Livermore
Maxine Livermore is an intern for the RAD Prod team, from Detroit, Michigan, she is a senior at Ferris State University and will soon have a bachelor's degree in Television and Digital Media. She contributes to the team with her skills in video production, editing, and graphic design. One day she dreams of being a wildlife videographer. In her free time she roller-skates, plays guitar, and paints. 
Katie Kennedy Garcia
Katie is a recent graduate of California State University, Long Beach in California where she currently resides. She earned a B.A. in Communication Studies with an emphasis in Interpersonal and Organizational Communication and received a Certificate in Mediation for the state of California. Katie will be working as a Social Media intern for the Real Art Daily (RAD) Productions Marketing Team and is excited to take the first step into a new career. Her hobbies include living an active and healthy lifestyle, connecting with friends and family, and watching countless movies in her free time.
Renata Haddad
Renata lives in Brazil in the city of Belo Horizonte. She is studying animation cinema and digital arts at the Federal University of Minas Gerais.She has developed personal projects in the area of ​​comics, animation, theater and cinema, as well as has participated in third party projects. Renata loves stories and the different ways they are told and hopes to work with these inspiring people, ah! And she also likes pizza.
Melissa Castillo
Melissa Castillo will be working on the 2D Animation and Art team. She is an artist from Los Angeles, California who recently graduated from Woodbury University with a Bachelors of Fine Arts in Animation. She has been working on many different portfolio projects that are inspired by her love for adventure, fantasy, and musicals. In her spare time, she loves to watch historical documentaries and theory videos on The Legend of Zelda, take many deep-dives on Pinterest, and spend time with her family
Rebecca Popp
Rebecca Popp is a Art/2D Animation RADProd intern for the summer of 2020. She is a Junior at Ohio University majoring in Animation and Game Design with a minor in Marketing. She has
had the honor of designing multiple local business logos around the Cincinnati area. In the beginning of 2020, she has received a 21 st century leadership certificate and is currently the Ohio
University's Animation Clubs president for the upcoming year. She recently got certified as a fan art artist for the company Adult Swim on a website called RedBubble.
Shakeer Ahmed
Shakeer is a college junior majoring in Computer Science from Sterling Heights, Michigan. He will be assisting the tech team with website updates and database solutions. Shakeer is an avid sports fan and loves to watch the NBA and NFL. In his free time Shakeer enjoys hanging out with friends and playing video games.
Devin Quick
Devin is from Philadelphia, he is responsible for managing and creating web applications for the RADProd Team. His tasks include providing a secure app for the team to communicate and organize events in addition to making quick adjustments to projects. Devin loves coding, plus is a sci-fi nerd so anything involving computers is a bonus.
William Alexander Dugan
William Dugan is from San Luis Obispo, California. William will be working in production coordination for Real Art Daily Productions. William is passionate about art and teamwork and is so grateful to be a part of something as exciting as Real Art Daily Productions.
Alyssa Rogers
Alyssa will be working as a Public Relations and Social Media Intern with Real Art Daily (RAD) Productions. In 2019, She graduated from the University of Colorado Boulder with a B.S. in Strategic Communications (emphasis in Public Relations) and a double minor in Business and Dance. After receiving her degree, Alyssa moved back to the California Bay Area to be closer to her family and the beach.
Alyssa is excited to gain more experience working with the RADProd Marketing Team to kick-start her professional career in the Public Relations industry. Outside of work, she enjoys photography, spending time with her bunny, Roger, listening to music, and relaxing at the beach.
Cole Perkins
Cole Perkins is a summer intern, apart of the video editing and writing/development team for various projects at Real Art Daily (RAD) Productions.
Cole recently received his Bachelor's in Film from Flashpoint Chicago: a Campus of Columbia College Hollywood, where he focused on screenwriting and grew a love for film editing. Cole has acted as both editor and screenwriter on several short films, web-series episodes, music videos, and even podcasts for Chicago Jazz Magazine. He enjoys all forms of storytelling, as it helps him connect with the world, and he finds writing and editing to have the best control over how a story is told.
Cole spends most of his free time analyzing film, working on script ideas, or watching some form of visual entertainment. He always has movies on the brain.
Caitlin Lee
Caitlin is a Marketing and Social Media Intern for Real Art Daily (RAD) Productions. When she was first born, she was adopted from Topeka, Kansas then grew up in Thornton, Pennsylvania and Naples, Florida. She is in her senior year at Washburn University in Topeka, Kansas where she is currently studying Communication with minors in Mass Media and Sociology. She has previously served as a Marketing and Promotions Intern for Washburn University's Athletic department, Historian for Alpha Lambda Delta Honor Society, French Club Secretary, and Peer Educator. 
Caitlin enjoys all things that involve food, traveling, photography, hiking, and quality time with her friends and family. 
Jade Lee
Jade is undergoing internship at RAD Production company in the Art/2D Animation team. She is from Malaysia and is a student studying Diploma in New Media in Point College. Her main interest is character design, illustrations and 2D animation. During her free time, you will find her either doing more illustrations, art commision, practicing violin or playing games.
Rukmini Sinha
Rukmini will be an intern in the 2D Animation/Art Department. She will be working on different aspects of pre-production like storyboarding, concept art, illustration as well as comic art.
Rukmini is from India and will be graduating from LISAA (Paris) in 2020 with a degree in Animation. As someone who loves developing stories, from writing to creating the concepts, she had the opportunity to be in charge of leading various projects at school. She has also worked previously as a Visual Development Artist in GreenGold Animations. During her time at RAD Productions, she wishes to hone her skills, contribute to and learn from the projects she will be working on.
Rukmini's goal is to grow constantly from her experiences and to create visually and emotionally compelling stories that will stay with the audience for a long time. In her free time, she enjoys learning new languages, reading, and the occasional jog outdoors.
Akhila Johny
Akhila is a passionate young artist who loves telling stories through her work. She believes that art can speak to people and truly touch them. Partaking in life from the East and West has helped Akhila to see the world in a kaleidoscope of perspectives which immensely influences her work. Constantly honing her skills in traditional and digital media, Akhila is always prepared for her next project as she believes that ideas are everywhere and that inspiration can strike at any moment. 
Taylor Copeland
Taylor Copeland is working on the 3D animation team and helping with modeling, rigging, and animating. She just graduated from Woodbury University with a Bachelor of Fine Arts in animation.
Taylor's area of interest is in 3D, modeling props and environments. She is extremely excited to be working on this Short Film Project and can't wait to contribute and see her work in a film.
Joshua Anderson
Joshua Anderson a 3D Animator from Arizona. He graduated from Arizona State University with a Master of Technology (Graphic Information Technology) degree in December of 2019.
John has a focus on 3D Animation and Modeling as well as Composition. He is animating for five years and 3D modeling for six years. He also loves video games, music, movies, and Amazon shows. Also, he was really into College Humor shows. He taught at Emagination Tech Camps in the summer of 2019 and He taught kids aged 8-17 3DSMax, GameMaker8, and Unity basics.
Takara Wigfall
Takara will be working as a Marketing Intern that is involved in helping RADProd within aspects of marketing and PR.
She is studying in communication with a double minor in marketing and religious studies and philosophy at Chestnut Hill College. She has worked as an Intern with Chestnut Hill College's admissions office in advertising to help bring more students to choosing the school and inform them of how we just can't wait to have them a part of the Griffin family. Also, She has provided an organization called Gift of Life with ideas to help achieve their goals in getting more people to sign up as donors.
Takara is a determined young woman that finds pleasure in helping others achieve their goals and bettering themselves therefore she won't stop until she makes her impact.
Lavanya Maran

Lavanya works as a Web Development and Digital Marketing/SEO Intern with the RADProd team. She is pursuing her bachelors in Information Science and Engineering.
The things Lavanya is excited about lately are programming, web development, and Digital Marketing. She is an enthusiastic, dedicated, and motivated person and always eager to learn new skills. She takes her job seriously and once assigned a task, will see it through to completion.
Isabella Raposa
Isabella is a social media and marketing intern for Real Art Daily Productions. She is a rising senior at Drexel University, where she studies Entertainment and Arts Management with a concentration in theatre. Last summer, Isabella worked for the Mauckingbird Theatre Company as their PR & Social Media Manager, where she gained a lot of experience and knowledge in marketing, social media, and press outreach. She is also an actress and is an active member of Drexel's theatre company. Isabella is so excited to be working for Real Art Daily, and can't wait to learn more about marketing for the entertainment industry.
Isabel Koleno
Isabel is a Social Media and Marketing Intern for Real Art Daily (RAD) Productions. She is excited to be a part of the RAD team for Summer 2020 and to learn more about the film and production industry.

Isabel is entering her sophomore year at the Olin Business School within Washington University in St. Louis, where she is studying Marketing and Drama. On-campus, she is an actress in the Washington University's Performing Arts Department, a member of the business fraternity Delta Sigma Pi, and the Social Media Director of Her Campus WashU, an online magazine for college women.
Isabel loves all things "throwback" and will gladly bop to ABBA and Billy Joel.
Lorel Williamson-Rhoden
Lorel is a 2D Animation intern at RAD Productions.
She recently graduated from community college with an AS in Animation. She's on her path to achieve her bachelors, and then masters degree, in animation. Her art style is anime-style. She's from the Bronx. 
Tiphaine Metz Vinez
Tiphaine Metz Vinez is an Animator intern for Real Art Daily Productions. She is a French student currently at LISAA animation school in Paris and would like to become a professional animator in both 2D and 3D projects.
Tiphaine's skill set includes Animation 2D and 3D, Preproduction and Postproduction tasks as well as illustration works.
Katerina Volkov
Katerina is a sound editing intern for Real Art Daily Productions, currently working on Americans Abroad.  She is a rising senior at Drexel University, studying Music Industry with a focus in Recording Arts and Music Production, and minors in Legal Studies and Business Administration.  Katerina is proficient in music and audio production, from scoring to audio editing and mixing, and has worked with a number of industry-standard DAWs (including Ableton, Logic, and ProTools.  She often likes to produce and compose her own music, ranging from lofi hip hop to ambient styles and enjoys playing any instrument she can get her hands on.
Joe Borgerson
Joe Borgerson is a Production Intern in RAD Productions.
Joe is currently studying Moving Image Production at The Ohio State University.
His Skills include editing, 3D animation, lighting/staging, live-action production, and cinematography. In addition to this, Joe also loves movies, woodworking, Lego, and video games.
Shashank Madhusudhan
Shashank is from Paris, France. He is currently pursuing his final year of Bachelors degree in 2D/3D animation at LISAA. He is a 3D Prop and Environment Artist. He does 3D modeling, texturing using 3D Maya, zbrush, substance painter. He is comfortable in creating game props and environments, 3D scenes on UE4. He is always eager to learn new software and workflows.
Shashank used to get out of his comfort zone and confront complexity with patience and method. Also, Personal R&D is part of his daily routine. He is an efficient team member and very good at working with people from different backgrounds and cultures.
His Job goal is:
3D prop and Environment Artist. But he would grab every opportunity he'll get related to 3D modeling and rigging to break into the industry.
Chase Lasken
Chase Lasken is working as a production intern for Real Art Daily (RAD) Productions. He is a student at Loyola Marymount University with a major in Film and Television Production and a minor in Film, TV, and Media studies and will be graduating in 2022.
Chase is interested in all aspects of production and also has experience writing, directing, and editing his short films. He had also worked as a producer, assistant director, and other various positions on more than 20 students films at LMU. He is a member and the social media chair of Delta Kappa Alpha (professional cinematic fraternity) and loves attending concerts, running, golfing, and going to the beach.
Kirthi Vardhan
Kirthi is a 3D Animator for Yarnia project. He is a skilled and creative 3d modeler in a wide array of modeling and texturing solutions. His portfolio contains a range of innovative and a lot of hard work that is both commercially and artistically which includes game props, environment, and architecture.
Whether he works with a team or as independent, he gives every assignment a high level of quality plus detail.
Sky Knox
Sky Knox is a videography intern for RAD Productions.  She is a graduate of Studio School Los Angeles where she received a BFA in Film & Digital Content. While in school, Sky focused on cinematography and had the experience of shooting short films, spec commercials, music videos, and dance concept videos. Sky has recently been introduced to the world of color grading and hopes to expand her knowledge in order to bring her work to the next level.
Shakir Obgonna
Shakir is a 3D animator creating character animations for the Yarnia project. Currently, He is pursuing his bachelors in modeling, animation, and game creation at Kent State University and set to graduate this fall semester. While at Kent State he was a part of the Animation and Game Design Club and was able to help create a game called The Skate Escape for Global Game Jam. After his graduation, his dream job is to work for either an animation studio that works on film and TV shows or a game studio where he can animate characters.
Pranav Agarwal
Pranav is a Real Art Daily (RAD) Productions' Video Editing Intern. He would be working on editing, and other post-production operations for, the music video, My Dirty Heart, and RADProd's upcoming web-series, titled Americans Abroad.
Pranav is a recent graduate student from Savannah College of Art and Design (SCAD) with an MFA in Film and Television Production. Apart from capabilities in post-production operations, he also has knowledge and experience in Film Direction and Cinematography. Traveling is the only other activity that Pranav enjoys as much as video production, and occasionally sets out to explore different place while making films and documentaries on the people that he meets.
Jinhee Jang
Jinhee is Real Art Daily (RAD) Productions Animation Intern. She will be working on Short Animation film.
Jinhee is from Korea, based on Chicago, a recent graduate from School of the Art Institute of Chicago (SAIC) with a BFA in Fine Arts. She is qualified with post-productions and experimental 3Ds. She likes to create videos with stories and her eternal goal is to create unforgettable visual and emotional experiences to audiences. She enjoys spending time with discussing artistic concepts on videos with music and creating relevant 3D scenes with sound.
Eleine Bun
Eleine Bun is an animation intern, working as a member of the animation team! She will be working on our short animated film project "Yarnia" and various independent 2D animation projects for RADProd Marketing.  

Eleine specializes in concept art, character designing, and story boarding.She is currently a  senior at California State University, Fullerton, majoring in General Studio Art, but she is also familiar with illustration and animation. She has done mini short animations for her animation classes, but is also experienced with concept art through her training including an environment perspective class. Her drawing classes have helped her create more believable and fluid characters. She has also taken Fundamentals of color, form, and perspective to help her further her practice and skill in art. 
Although she used to be unsure what she wanted to do in life, she found her passion in art! Her goal is to become a concept artist, character designer, or even a children's book artist. She is also very enthusiastic about eating, drinking boba, and hanging out with her dog.She loves animals and if she weren't to become an artist, she would have gone into zoology! Fun fact: She is double jointed in both arms 🙂
Yang Liu
Yang Liu will be working in a hybrid position for Real Art Daily (RAD) Productions, as part of the animation team and also video editing, as well as a little production work.  Yang is a CSUN Chinese student and will graduate in August 2019. His goal is to become a storyboard artist in the animation industry and would like to learn to become an animation director in the future. He also wants to participate in the animating and production of 2D or 3D animation projects, which he will have the opportunity to do with RADProd this Summer 2019.
Taylor Sniffen
Taylor is a production intern for Real Art Daily (RAD) Productions. She is using her skills in pre-production, production and post production to help create and advance projects here. 
Taylor is currently a double major in both Film & Television and Journalism at Quinnipiac University in Connecticut and will be graduating in 2020. She uses her writing skills to help create new ideas and stories for projects, and she uses her skills behind the camera to help film various projects for Real Art Daily Productions. 
She is receiving college credit for her work at RAD and is excited to be receiving this hands on experience in the industry. 
Taylor has a diverse skill set ranging from creating journalistic and documentary style content to the more creative long form writing, filming and editing shorts and features.
She has used these skills in many different past jobs including a pre-taped kids show, social text and commercial videos and on short film sets. 
Her ability to work as an individual and in a group setting has made her more socially aware and adaptable. Taylor wants to continue to grow and never stop learning. She always strives to do her best and no matter the obstacle or situation, she will face it head on with a smile on her face. 
Nikolas Mamola
Nikolas is Real Art Daily (RAD) Productions' social media and online marketing intern. He is currently working closely with the Americans Abroad Web Series and creating a marketing campaign to be implemented.
He has experience with crowdfunding, social media management, and was the production assistant on a feature film. He is entering his senior year at USC studying Business Administration and minoring in Entertainment Industry. He is a former member of the USC Swim and Dive Team, though now acts as the Dive Team Manager. After graduation in Spring of 2020, he wants to go into creative advertising or marketing in the entertainment industry.
Outside of the office, Nikolas enjoys traveling, cooking, attending concerts, and USC sporting events.
Collin Schuster
Collin Schuster is a summer intern for Real Art Daily (RAD) Productions where he works as a 2D animator and video editor as well as serving on the development team.  He is currently studying Animation and Digital Arts at the University of Southern California, and he's worked for Toonstar and on other freelance animation gigs. Every time someone mentions shows like Adventure Time or Bojack Horseman Collin won't stop talking about them.  Additionally, he loves to jam on the keyboard and will play tennis with you if you ask him enough times. 
Ellen Baker
Ellen Baker is a multimedia animator and artist. She worked as a rigging and storyboarding intern on our Yarnia short film in 2020, and went on to get her Bachelor of Fine Arts in Art & Technology, as well as her Bachelor of Arts in Chinese Language and Culture at The Ohio State University.
Eddie Accetta
Since January, Eddie was working for RADProd Primarily as a video editor. Each week, he was given an assignment by Georginna that ranged from creating trailers for the episodes of season one of Americans Abroad, editing short creator interviews for the social media platforms, and creating a series of TikTok videos. He also edited a series of videos for the "Storybook" which was part of the Year in Review for the first half of season one for the Web Series.
He has attended Rutgers University – Newark for 4 years, earning a Bachelor of Arts degree, Majoring in video productions and minoring in Film Studies. He will be graduating in May of 2020.
He loves sports. He has played Ice Hockey since he was 9 years old, and also, he loves editing and making films. He had once directed, shot, and edited his own short fiction film for his narrative production class in 2019, which was later accepted into the Newark International Film Festival.
Gianna Bielenda
Gianna is working as an assistant to Georginna Feyst this summer at Real Art Daily Productions. She implements her skills as a manager and is helping Feyst create a brand for herself on her multi media platforms. She is excited to venture into the film and production industry as an assistant and bringing her skills as a vocalist and a manager to this team. She is excited to be in California for the fist time from the East coast and is looking forward to make a mark as a young professional. Gianna graduates from the University of Hartford in December, 2019 with a Bachelors in Music focused on Vocal performance and Music Management.
Tyler Selfridge
Tyler was responsible for creating concept art for the Real Art Daily Instagram account. He also has created 2D animatics and 2D animations for the American's Abroad web series. Since 2016, he has studied Animation and Interactive Media for the University of Massachusetts Lowell, graduating in the spring of 2020. He had always loved films and cartoons and wanted to be part of that. He spent much of his childhood drawing and painting and making art, hoping someday to make a living out creating worlds of my own creation.
Dean Byrne
Dean is currently working on funding and research for the Real Art Daily (RAD) Productions' feature film, Georgie.  He will also be working on pre-production and production on Georgie and various projects including music videos for RADProd and Nebula Artist Development.
Dean is from Dublin, Ireland, and relocated to Los Angeles in 2018 to further his experience in the film industry. A renowned musician, Dean was a founding member of the highly successful band Leaders of Men, touring and recording extensively, before settling into a role as a session musician. In his career as a musician-for-hire, Dean put his talents to use playing and recording with a diverse selection of artists including Wild Youth, Ham Sandwich, Glenn & Ronan, Diva Voce, Hozier, Dreaming of Jupiter, My Sweet Beloved and many more trios, bands, solo artists and orchestras.
Dean has also scripted, produced and directed a number of music videos for Leaders of Men that were met with much commercial and critical acclaim. He is currently working on developing his own short film.
Jailyn Laue
Jailyn is a Digital Media Art and Production intern for Real Art Daily (RAD) Productions. She is the DP for music videos and and other marketing videos. She is also using her photography and video editing skills on promotional and marketing videos, and the archival film for the company's 2017/2018 production of "No Exit".
She is receiving college credit, for her work with Real Art Daily (RAD) Productions and is working on various projects including music videos,
Jailyn is a college senior graduating in May 2019 with Bachelor's Degree in Digital Media Arts from California State University Dominguez Hills. Her recent experience includes production work on documentary style interview videos, live performance taping, and music videos. She contributed to story, script, camera work and post-production editing on these projects. She also has hands-on experience working with talent on set.
Jailyn has a varied skill set ranging from pre-production (storyboarding and scheduling), production (camera work and on set experience), and post-production ( editing and sound design). Her goal is to grow her skills after college advancing her a career in the film/TV Industry. She is a socially aware person who longs to make a difference and who loves to make people smile and she always strives for her work to reflect that.
Jonathan Manjarrez
Jonathan is currently working on developing a social media plan and monitoring social media for the Real Art Daily (RAD) Productions. He is currently a student at California State University, Long Beach where he pursuing a Bachelor's degree in Journalism. After attaining his Bachelor's degree, he hopes to attain his Master's degree at San Diego State University. Outside of the office, Jonathan enjoys taking pictures, surfing, and going to concerts.