What are the Easiest Video Editing Softwares for Beginners?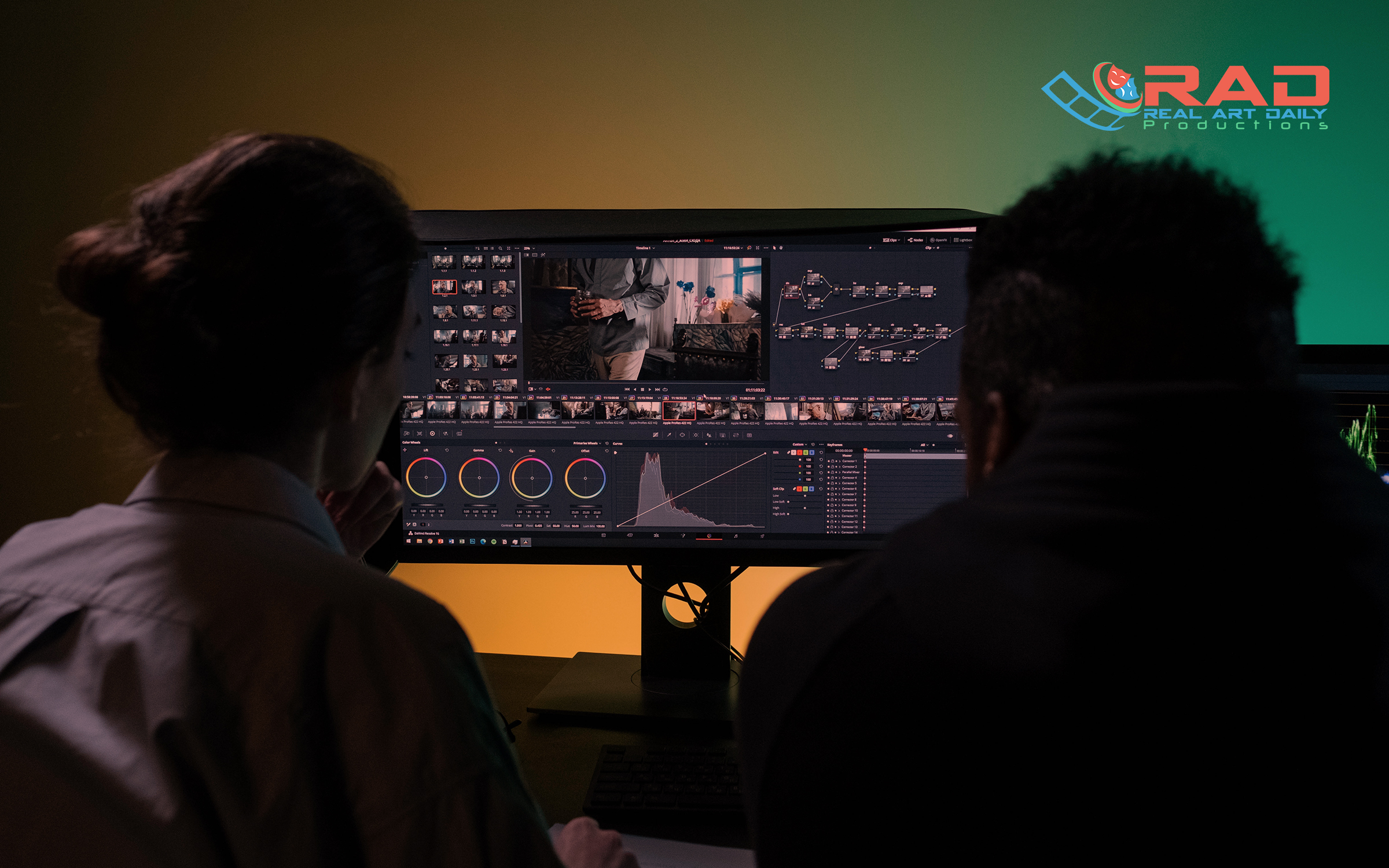 Whether you are a content creator producing videos for your private business or a newcomer wanting to make videos for your social media account, there are many types of video editing software out there on the world wide web these days. 
For newcomers, however, the software available can be a bit intimidating if you do not know what you want or need. The question newcomers normally ask themselves is – what is the easiest video editing software for beginners to learn, and how much does the software cost? 
In this article, we will discuss some highly recommended video editing softwares that are considered beginner-friendly.
Top 10 Video Editing Softwares for Beginners
The Adobe Premiere apps from the Adobe Creative Cloud are some of the more well known software for video editors, and for good reason. Adobe Premiere has been a leader in the video editing industry for many years now, being a popular choice among professional video editors for its user-friendly interface. This interface also makes these apps the perfect choice for beginners. 
However, the apps may not always work for everyone, given that many Adobe programs have a reputation for being too complex for everyday users.
Adobe Premiere Elements

is intentionally targeted at a beginner level, being a pared-down version of Premiere Pro. A major selling point for Elements is its Guided Edits feature, providing walkthroughs that cater to the user's skill level as they become more proficient.





While Elements lags behind other video editing software in terms of speed, 3D editing, multicam, and other advanced features, it is still considered a great beginner's choice based on its comprehensive suite of effects and guidance based on user level. 

 
Adobe Premiere Rush

is intended to be a cross-platform video editing software, meaning it can work on both a desktop and mobile device, making it a very versatile app. While Rush has fewer features, it comes with tremendous benefits. Unlike

Elements

, Rush's software comes with a video recorder, allowing users to shoot directly from the app.





The video editor also has a huge focus on sharing, which means sending the finished product to your chosen platform is relatively easy. The only drawback is that it can only export videos as MP4 files, and this lack of export options can be a turnoff to some people.
Adobe Premiere Pro

is perhaps the most complete video editing software on the market. Offering 360 VR and 4k support, Premiere Pro also provides the Lumetri Color editing tool, which has a variety of color adjustment and manipulation options on par with Adobe Photoshop.





Allowing easy integration with other Adobe products in its unmatched suite, Premiere Pro is one of the most preferred choices for experts and novices alike.
All three programs are available on Windows and Mac; Premiere Pro also being available on iOS, and Rush also being available on both iOS and Android.  
The pricing for these apps, however, tend to be very costly. The annual plan for all apps within the Adobe Creative Cloud, which includes Premiere Pro and Rush, is priced at roughly $52.99 per month. Premiere Pro on its own is roughly $19.99 per month; Rush comes at a price of roughly $9.99 per month; and Elements comes at a one-time fee of $99.99, to which Adobe extends a 30-day money-back guarantee. 
DaVinci Resolve is the video editing software of choice for many professional video editors, combining professional 8k editing, color correction, visual effects, and audio post-production in a single video editing tool. 
This video editing software allows for both online and offline editing, and its high performance playback engine saves time on editing, even for processor-intensive file formats like H.264 and RAW. DaVinci also offers custom timeline settings, adjustment clips, facial recognition, speed warp retiming, image stabilization, audio scrubbing, and more. 
DaVinci Resolve is free on Windows, Mac, and Linux, but there is also a full Studio version available at $269. 
iMovie is one of the few free video editors on the market, and it is a great tool for anyone who wants a quick and simple way to edit videos. It should be noted that iMovie is limited in its features and formats, but its drag-and-drop interface includes powerful video editing tools that make it easy to apply titles, music, special effects, and green screen to videos. 
As a free app exclusive to the Mac, it is capable of directly integrating with other Apple products like iTunes and GarageBand for easy implementation of custom tracks and sounds. 
Lightworks is another free video editing app, and is one of the best overall video editing softwares for beginners. It is also the perfect platform for camera operators, editors, sound engineers, and bloggers. It has a simple, intuitive, and easy-to-use interface that includes detailed tutorials that help beginners create professional-grade videos in HD and SD formats. 
It allows for easy sharing of videos with fast exports to social media platforms like YouTube, Vimeo, Facebook, and Instagram. Despite a somewhat hard-to-understand editor management system, Lightworks is still the perfect option for small or no-budget projects. 
While free on the Windows, Mac, and Linux, there is a Pro version of Lightworks that has a cost of $24.99 per month.
Originally designed for Linux, Shotcut is now an open-source, cross-platform video editor also made available on Windows and Mac. This video editing software is capable of supporting formats like FFmpeg, 4k, ProRes, DNxHD, and more.  
Its multi-format timeline allows users to mix and match resolutions and frame rates within a project. It also provides extensive options in audio editing, making it ideal for sound editors. 
While some may find its interface to be a bit strange, given that it was originally meant for Linux users, Shotcut is still a top-notch video editor that is free of charge.
Corel VideoStudio is another video editor that requires payment, but makes up for it by offering a 30-day free trial, giving users plenty of time to try its features before making a final decision. 
The software is packed with features like stop motion animation, color and lens correction, green screen, motion tracking, 360-degree VR video support, and many more.
One of its disadvantages, unfortunately, is its speed which lags behind some of the faster video editing software on this list. There is also a bit of a learning curve for beginners who are just getting started with the program. 
As for cost, Corel VideoStudio comes at a price of roughly $51.99; $54.99 if you are getting Corel VideoStudio Pro. 
Hitfilm Express is a bit more advanced for a beginner-level video editing software, but it is worth enduring the learning curve as it is one of the best all-in-one free video editors on the market.  
As a software used to produce Hollywood-level film editing, Hitfilm Express provides professional-grade video editing with access to an enormous array of tools at the user's disposal.  
It also provides intuitive and flexible export options for your finished videos. Unfortunately, export speed is lower than one would expect, and some of the software's popular features need to be purchased in order to access them.
While the standard version is free on both Windows and Mac, Hitfilm Express Pro is available at a cost of roughly $349. 
VSDC can be used to create a video of any length or complexity. Its video editing software is available as a Windows exclusive with both a free and paid version. 
Although lacking in features, the free version still retains VSDC's full video editing suite, which includes a mask tool and chroma key functionality for green-screen effects. 
The full Pro version, starting at $19.99, expands on its array of tools, featuring video stabilization, robust post-production effects, slideshow/presentation capabilities, 3D diagram templates, and direct social media publishing. 
Filmora from Wondershare is a decent video editing software app for beginners, and is about as multifaceted as they come. The video editor is intuitive and easy to use, and comes with a selection of filters, overlays, motion elements, transitions, titles, and even some royalty free music. 
There are also other apps that coincide with the main software, such as FilmoraGo, used for mobile editing, and Filmora Scrn, which applies to screen recording and editing. 
Beginners to video editing will appreciate Filmora's "Easy Mode," which allows users to create fun, polished edits by simply dragging and dropping clips, choosing a theme, and selecting music. 
Filmora is currently available on Windows 10, 8, and 7, as well as Mac. The cost starts at either $59.99 for a lifetime license or $39.99 for a year. There is a free version that is available, however, all videos made in the free version will have a brand watermark on them.
Blender is a free, open-source 3D animation suite that includes a functional video editing software that will meet the needs of most users. Thanks to its cross-platform characteristic, open-source code, availability, and functionality, Blender is very popular among both professional 3D modelers and beginners alike. 
Video editing is not its main function, but it is a powerful tool. Its flexible video editor is an excellent option for advanced projects that may involve 3D animation, and it is capable of tackling complex edits like video masking. 
Blender is free on Windows, Mac, and Linux.
Conclusion
There are many options for video editing software that beginning video editors can choose from, all with their own quirks. Even with all the information gathered in this article, it is ultimately up to you, the reader, who is likely just getting into video editing, to decide which is the best software for your needs, based on what you are comfortable with and have the budget for.