8 Best 2D Animation Commercial Ads and Why Do They Stand Out?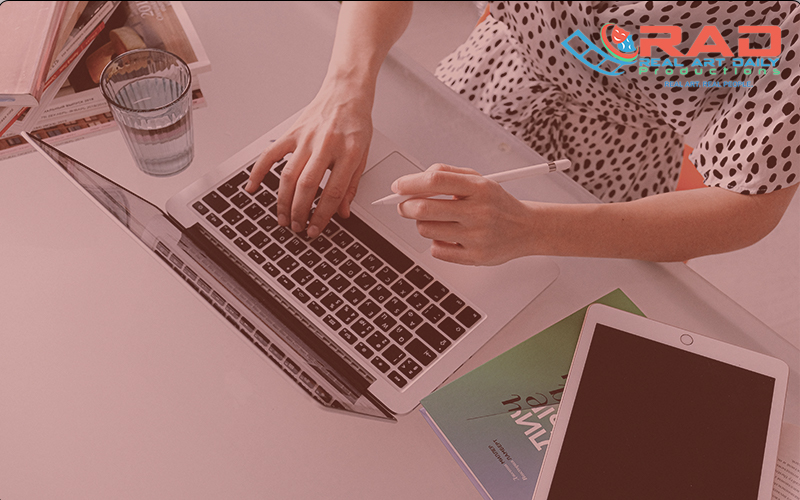 Video marketing has become a crucial part of advertising for companies over the years, and 2D animation commercial ads have become extremely popular with T.V. audiences having a higher engagement rate of 30% more than traditional video advertisements. 
This unique and engaging way of storytelling to reach all types of audiences is an excellent strategy. That's why animation is important for businesses today. It takes away from the somewhat boring and traditional to a much more enjoyable experience for potential customers in an environment that live-action could not obtain.   
What Exactly is an Animated Commercial Ad?
Animated ads are generally 1-3 minute ads that use video and animation to create motion graphics for potential consumers. These ads can be a Gif, HTML, or a banner. You can see these types of ads on commercial television, interactive banner ads as well as digital billboards as well as social media platforms. With the list we have compiled for you for today, we will get to see 8 best 2d animated ad examples.
8 Best 2D Animated Commercial Ads
Let's start us off with a classic Red Bull cartoon commercial that follows a man who is unfortunately stuck in traffic, what will he do? Drink a RedBull of course to grow wings and fly over all the traffic. These over top 2d animated ads are a household name around the world for many. The use of 2D animation here is flawless and easy to follow in a situation we all wish would happen to us during rush hour.
This 30-second 2017 animated advertisement is one of the best ads to ever come from the 2d animated video ads realm. Of all the commercials we are going to review, this one has to be one of the most beautiful ones to date. 
It has a lovely backdrop of a summer in Italy showcasing that even though it's animated, the use of colors is so vibrant enough that you feel you're enjoying a nice morning Nespresso in Italy. This ad ended up being extremely successful for the company, especially since for this one they did not have to use George Clooney!
Red Bull's 2d animation advertising videos are so engraved in our society that we are sure you have already thought in your head that "Red Bull gives you wings". There are many impressive animations with Red Bull. They truly are the experts when it comes to any type of animated tv commercials. They have almost become that video animated brand that makes hit after hit.
In today's choice, we went with a funny play with a Zebra drinking Red Bull at a watering hole with crocodiles roaming the waters. All of their ads are done in a way where it looks like someone drew the characters with a crayon and used stop motion. This makes the animation seem so simplistic in how it's made, but it still shows a powerful message on how this product could give you the strength to take on your everyday life.
This 2016 animated advertising videos for Gatorade called, "The Boy who Learned to Fly" takes you on a longer 7-minute journey with the famous sprinter Usain Bolt from childhood all the way up to his multiple Olympic runs. 
This animated commercial had a whopping 14 million views and counting. The attention to detail from him being a kid running to class because he was late to becoming multiple Olympic gold medalists is inspiring itself, as well as with the natural story and animation showcase.
Take a look at the behind the scenes interview, with artwork and style frame examples, shows just how much animation work had to be put into making this incredible ad. The team worked with Usain Bolt in person to understand his journey to the athlete he is today. The storyboard is definitely worth taking a look at as they really put the audience in the world-class sprinter's shoes.
5.Toyota
Toyotas' 2020 animated commercial called "Stories of Better", showcases an animated video as a stop motion masterpiece.  This ad shows how Toyotas process building cars up from scratch in a fun and interesting way. By showing such processes, it shows the world the time and effort Toyota put in their products. And this is why it makes this one of the best-animated ads of 2020.
Stop motion is a difficult task where someone has to be creative as well as very patient. Being precise with character pre and post-production is essential for any company that wants to make an excellent stop motion animated video and see the success that Toyota had.
Mcdonald's 2d animated commercial spectacularly showcases how a simple 2d ad can help your business in a big way. The explainer video shows how the Mcdonald's app works and makes it simple and easy to understand. Furthermore, it also shows how a corporate giant like McDonald's is using 2d animation to its advantage. In short, using animation to show or explain ideas is certainly the way of the future.
American Express' "Career Campaign" in 2016 uses 2d animation to persuade viewers into making a career out of American Express in a very intelligent way that makes even me want to consider working there. This 2d animated commercial is flawless with easy to understand narration as well as fun and beautiful animation that showcases the American Express culture.
The 2016 2d animation advert called "Life is Better When you Share a Ride" uses animation to tell a story of a potentially real circumstance of someone becoming a Lyft driver. With 8 million Youtube views you cannot help but not cheer for the protagonist. The amount of detail put into this animated Chicago makes you feel like you are there and, thus, proves that if you have a strong story vision in your animation, you will find success. 
Conclusion
2d animation commercial ads have really made its mark in the 21st century and will play a major role this year as the Coronavirus rages on not allowing close contact for studios. The major theme you see with these ads is something that's beautiful to look at and tells an interesting easy to understand story that sticks with audiences. Use this best 8 as a benchmark for your company as it's becoming seriously important to have these 2d animated ads in your company's portfolio moving forward!